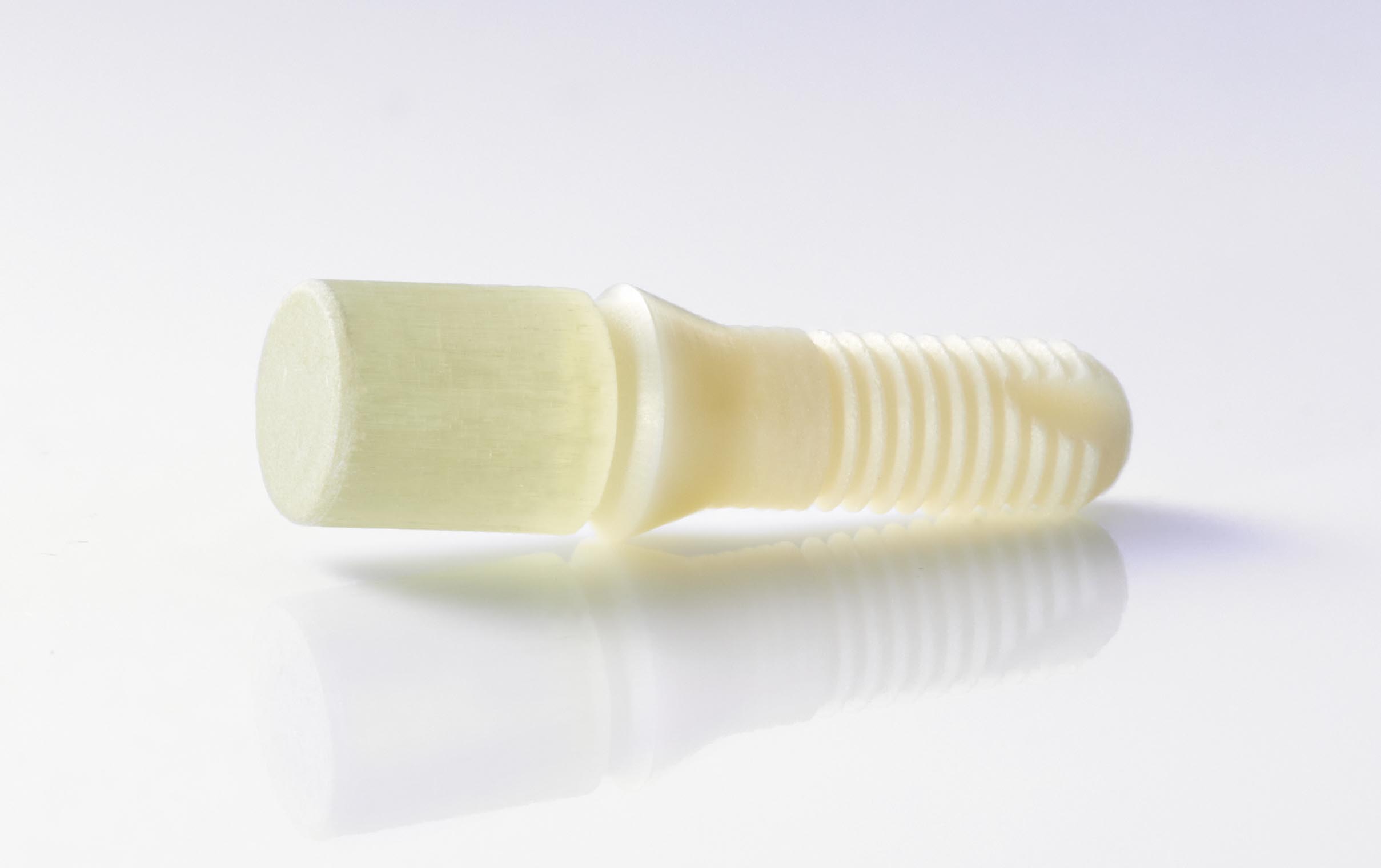 Patent™ Long Term Sucess - On the Road to Mastery

The yttria-stabilized Zirconia, in combination with the patented manufacturing process, gives strength and optimal surface properties. The tissue level design eliminates any micro-gap.

Ideal material & design combination

The yttria-stabilized Zirconia, in combination with the patented manufacturing process, gives strength and optimal surface properties. The tissue level design eliminates any micro-gap.
Zirconia is a ceramic material devoid of any metal properties. It is electrochemically inert, causing no galvanizing nor electro-current negative effects at an inter-and intracellular level. It is the most bioinert and biocompatible material currently available in the market with no reported allergies or intolerances.

In combination with the biological and biochemical benefits of Zirconia, Patent™ has a tissue-level design that optimizes mechanical load and access for oral hygiene protocols.  Combined with the proprietary manufacturing process, which eliminates process-induced micro-cracks, and purifies the roughened surface.

Among zirconia implants, Patent™ is one of a kind. An implant, with the strength and surface performance comparable to traditional titanium implants, without the typical weaknesses of traditional zirconia implants.
Superior hard and soft tissue stability under functional load

Healthy soft tissue is the requirement for peri-implant health. Zirconia has proven to accumulate less plaque than other materials. (3)
Zirconia as material exhibits lower surface free energy, which leads to reduced biofilm accumulation, the foundation for plaque formation. 
The lower levels of bacterial accumulation result in better soft and hard tissue adaptation, making the surrounding tissues healthier-looking and more esthetic and allowing for long-term healing stability and predictability. When you add the tissue level emergence profile, occlusal forces are evenly distributed to the surrounding bone and apex of the implant.

With no screw and no subgingival micro-gap, micro-movements are eliminated during function, and the highly stable construct of the implant, glass fiber post and crown, function as efficiently and effectively as a healthy natural tooth.
Register for our free newsletter.
Never miss one of our weekly episodes with leading dental professionals.
Long-term health

With a significantly reduced number of biological complications, the general health of the patients is improved.
The reported rates of peri-implantitis among current titanium implant technologies range from 20 to 50% of all implants within the first five years of function. 
It is also estimated that this number increases by 50% in the following five years period.  Although the catalyst for this issue is a return to previous habits of poor oral hygiene, titanium implants accentuate and facilitate the spread of the disease. (17)

Ceramic materials like Zirconia demonstrate a more biologically stable and healthy long-term performance assuming that the osseointegration rates are high and predictable, while the fracture rates remain low and unobtrusive. The Patent™ Dental Implant System has been created to deliver the biological benefits of Zirconia in combination with biomechanical strength.
9 years clinical study without implant fractures

In a prospective long-term study (in preparation), Becker et al. reported no implant fractures, stable tissues, and no peri-implantitis
The landmark study which published its initial 2-year results in 2017, brought back 29 of the initial 48 patients.  
As in the initial paper, the team in Dusseldorf was able to evaluate the bleeding on probing (BOP), probing pocket depth (PPD), and in addition, a radiographic evaluation of marginal bone levels. 
Furthermore, the original criteria for implant survival were used to evaluate whether any implants were lost during the nine years follow-up period. (20)